Used Ford Cars FAQ
Looking for a used Ford car, truck or SUV? Our Ford dealership near Bloomington offers a wide selection of pre-owned Ford vehicles at competitive prices. To help you make an informed decision, we've compiled answers to some frequently asked questions about shopping for used cars. From sharing pre-owned auto financing options to helping you decide which car to buy, we have the solutions and support you're looking for!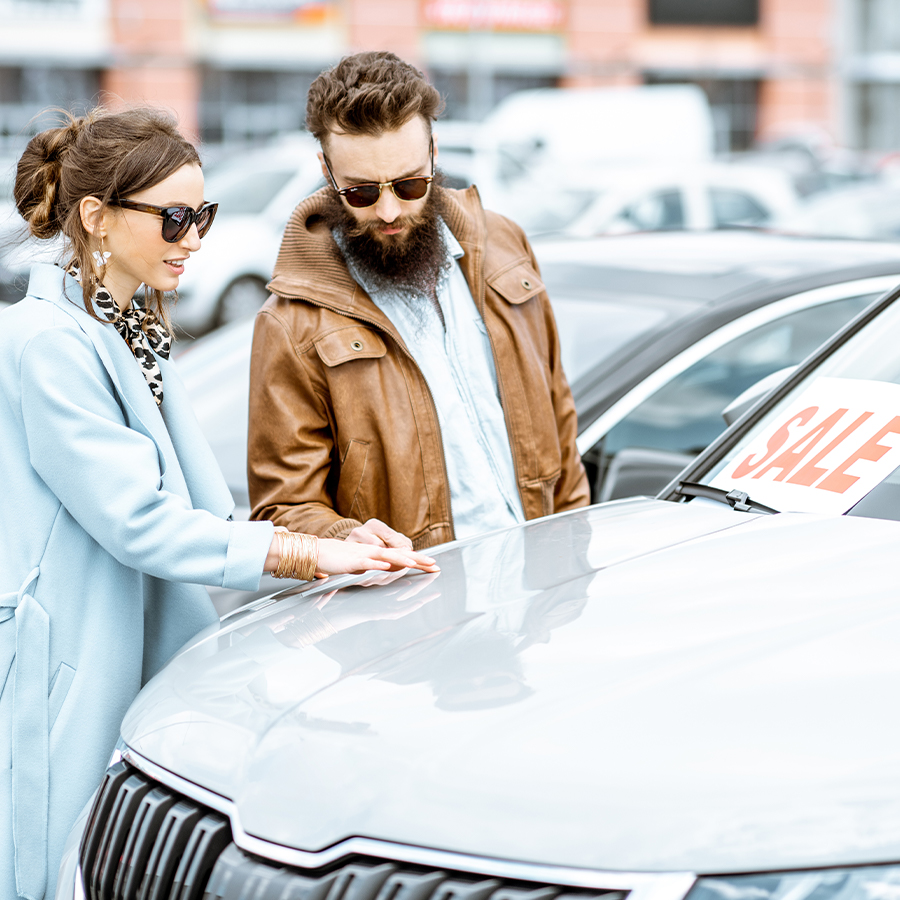 Common Used Car Questions
01

What is the best used Ford car to buy?

It depends on your needs. Our local Ford dealership offers a diverse inventory of pre-owned Ford vehicles, including popular models such as the Ford F-150, Explorer, Escape and Mustang Mach-E. To see what's now in stock for used cars from other top makes on our lot, please call or visit our dealership today.
02

How many miles is too many for a used car?

While some might suggest a threshold like 100,000 miles is too many miles, it really depends on factors such as the car's age and body style, among others. Sports cars, for instance, are often pleasure vehicles, so even older models can be readily found with low mileage. Heavy-duty trucks, on the other hand, are lifelong workhorses that remain highly desirable even with mileage in the six figures. As you shop for a used car near Bloomington, just know that lower miles are typically preferable.

To know if a car has low mileage or not, consider that the average American drives about 15,000 miles a year. This means that a three-year-old vehicle will have, on average, about 45,000 miles. Anything less than that for a car of that age can be considered low miles. Do this math for the used car you're looking at to quickly gauge whether it has high or low mileage for the year.
03

Can I finance a used Ford near Bloomington?

Absolutely! Our loan specialists work with various lenders to secure affordable loan terms tailored to your budget and credit situation. To learn more about what financing options may be available to you, please reach out to our dealership. We'll be happy to share more about auto loan interest rates and other factors you'll want to know about before you make a purchase.
04

What should I look for on a used car test drive?

When you test drive a used car, you'll want to ensure it drives well, rides smoothly and checks all your boxes for features, comfort and condition. Our knowledgeable sales staff will help you find a suitable model, answer any questions you may have to ensure the vehicle meets your expectations. We have hundreds of used cars in stock from all of today's top automakers, so we're eager to help you sample the model you're interested in.
Used Cars for Sale Near Me
We hope these frequently asked questions help clarify the used Ford purchase process. If you have any additional considerations you'd like addressed, please don't hesitate to contact Heller Ford Sales or visit our dealership. Our team is here to assist you in finding the perfect pre-owned car for your needs and budget, so stop in today and discover the new-to-you vehicle you've been dreaming of.